Innovative hygiene solutions for your vehicles
Reliable virus protection for buses and trains – vehicle disinfection by bipolar ionization
ROSHO hygiene solutions for public transportation
For clean and virus-free indoor air
For a long time hardly noticed, today elementary important: the protection against infection by viruses and germs in passenger transport. To enable carefree driving, equip your vehicles with solutions from ROSHO.
By means of bipolar ionization, you reduce the virus load and the risk of germs in the air you breathe. In addition, with compact sensor dispensers for hand disinfection, you offer your passengers a simple but effective method of reducing the risk of pathogens on hands and surfaces. We want to ensure that passengers and staff stay healthy.
The ROSHO VIROMAXX for disinfecting vehicles wins the Innovation Award at TRANSEXPO 2021.
Reliable virus protection on buses and trains
ROSHO Automotive Solutions offers various ready-to-use solutions to combat viruses, bacteria, molds and other germs as well as unwanted odors.
Let our experts advise you on your individual application purposes.
At the latest since the Corona virus has permanently changed everyday life in public spaces, the topic of air hygiene has come into focus. The spread of viruses through aerosols, but also the contamination of indoor air by other viruses, germs and spores, is an acute health hazard that entrepreneurs want to actively counteract at this time.
In addition to the usual measures – masks and distance – technical solutions are also coming into focus. ROSHO Automotive Solutions' answer to the demand for virus protection in public buses, coaches and streetcars is: bipolar ionization.
Functionality of bipolar ionization
The principle is based on nature: Here, the air is noticeably clearer and cleaner after a "cleansing thunderstorm". Electrically charged atoms (ions) contribute to this. Bipolar ionization makes use of this principle.
The room air is ionized by means of compact, versatile devices. This can affect viruses such as Corona, SARS and influenza in two ways: On the one hand, the ions dock onto certain receptors, which can reduce the risk of infection. On the other hand, the ions attach themselves to the viral structure and cause the viruses to clump together. This demonstrably weakens them.
A pleasant side effect:
Not only viruses, bacteria, molds and other germs, but also undesirable odors are reduced. ROSHO Automotive Solutions offers various ready-to-use solutions – depending on your individual needs.
Your advantages due
to bipolar ionization
Our easily integrated units for bipolar ionization perfectly complement your safety concept in buses, trains and other means of transport. Besides the reduction of viruses, bacteria and germs, the noticeable improvement of the air quality is another plus. The system works without changing filters and produces no toxic waste, so it is very reliable and low-maintenance.
Improvement of air hygiene through bipolar ionization:
Your advantages at a glance.
VIROMAXX vehicle disinfection
VIROMAXX - reliable virus protection for buses and trains
With the new VIROMAXX, ROSHO, system provider for safety solutions in commercial vehicles, has now developed a highly effective virus protection together with its partner Bioclimatic. This is based on bipolar ionization and is simply mounted on the vehicle ceiling. In this way, up to 99% of viruses and germs can be eliminated in buses & trains. The compact virus protection for buses and trains reliably renders viruses, germs and bacteria harmless and cleans up to 20 cubic meters of the room air.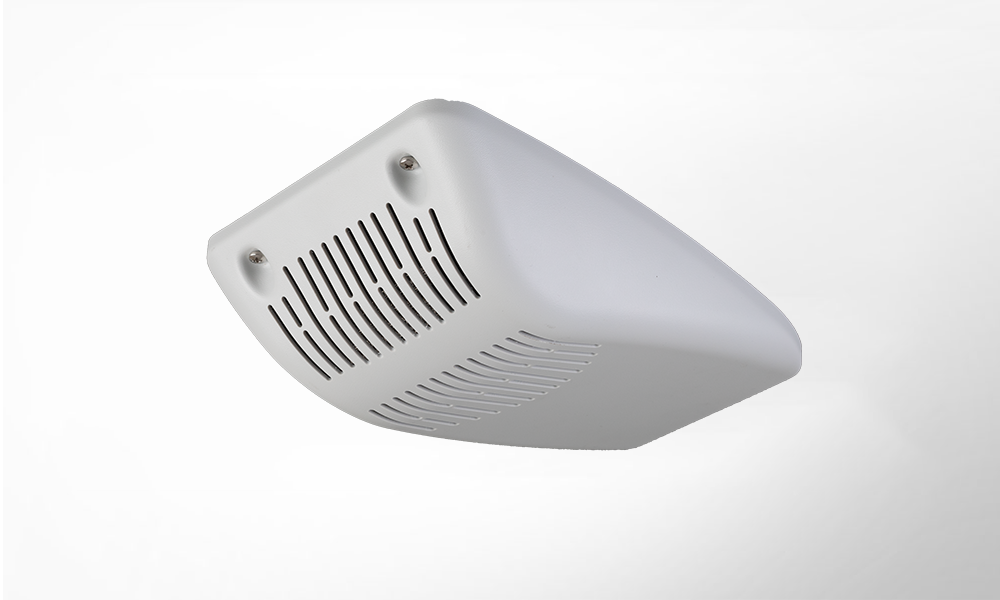 Functionality of the
VIROMAXX system
Ionization "clumps" the virus, significantly reducing further spread, and thus serves as a preventive means of reducing the risk of infection in vehicles! During this process, oxygen and hydrogen molecules in the air are split into positive and negative ions. The ions then attach themselves to viruses, pollen, germs & co., rendering them up to 99% harmless. The result: the air becomes neutralized and fresher. This process is directly imitated from nature.
With bipolar ionization, depending on the room conditions, ozone can be created to the extent that it occurs naturally as a component of the outside air anyway.
Our selection of hygiene solutions at a glance
In addition to VIROMAXX, we offer you further sensible hygiene measures for your vehicle fleets and beyond. Convince yourself of our solutions and let our experts advise you individually adapted to your application purposes.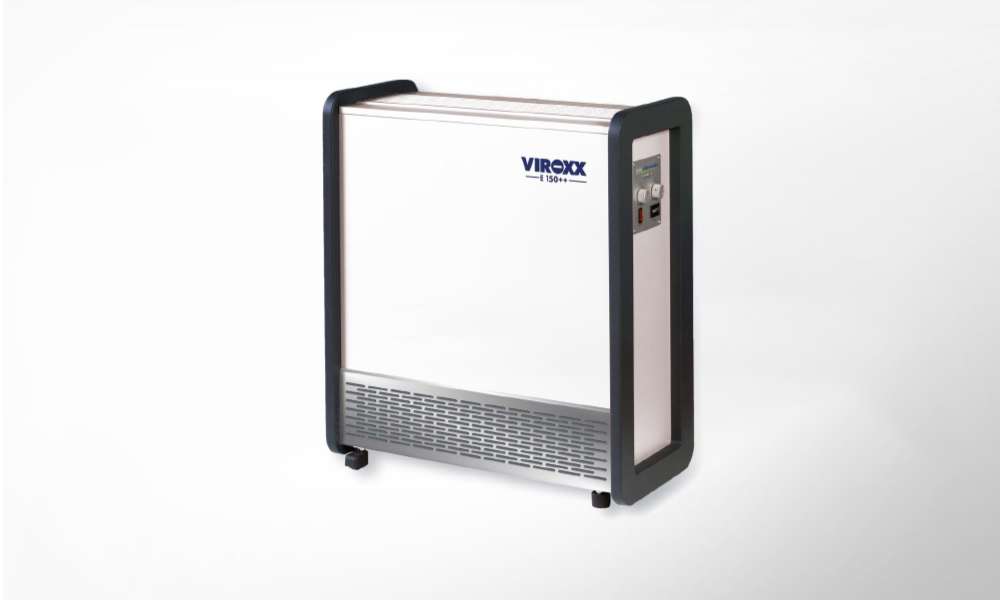 Safe working conditions through optimum room air hygiene
You can use the portable model VIROXX E150++ wherever the health of your employees, customers or family members is paramount: in the office, in cafés, at work or even at home.
The bipolar ionization is preceded by additional stages: photochemical disinfection, catalytic oxidation, and multiple filters. The VIROXX E150++ noticeably treats the air and is the all-rounder in the fight against germs, spores and pathogens.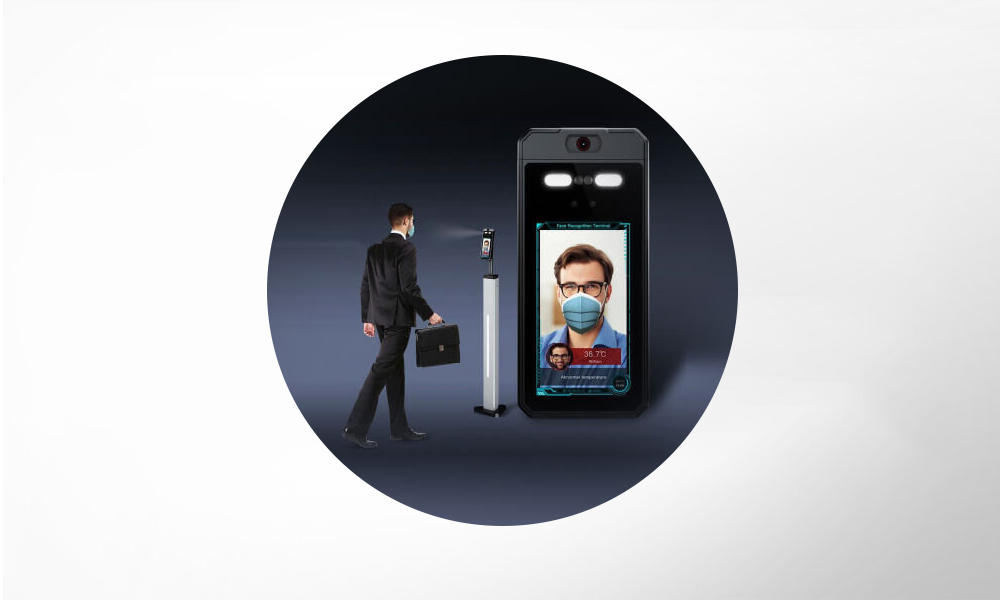 Intelligent thermal camera with warning function when the mask is missing
The ITC-20 intelligent thermal camera is specially designed for human temperature detection. It is based on a self-developed AI chip, with the support of powerful computing power and face recognition algorithms.
The system automatically detects elevated skin surface temperatures and can thus be used for rapid and preliminary fever screening anywhere. In addition, it independently detects whether people are wearing mouth-nose protection . If they are not wearing it, a warning is issued or they are asked to put on the mask.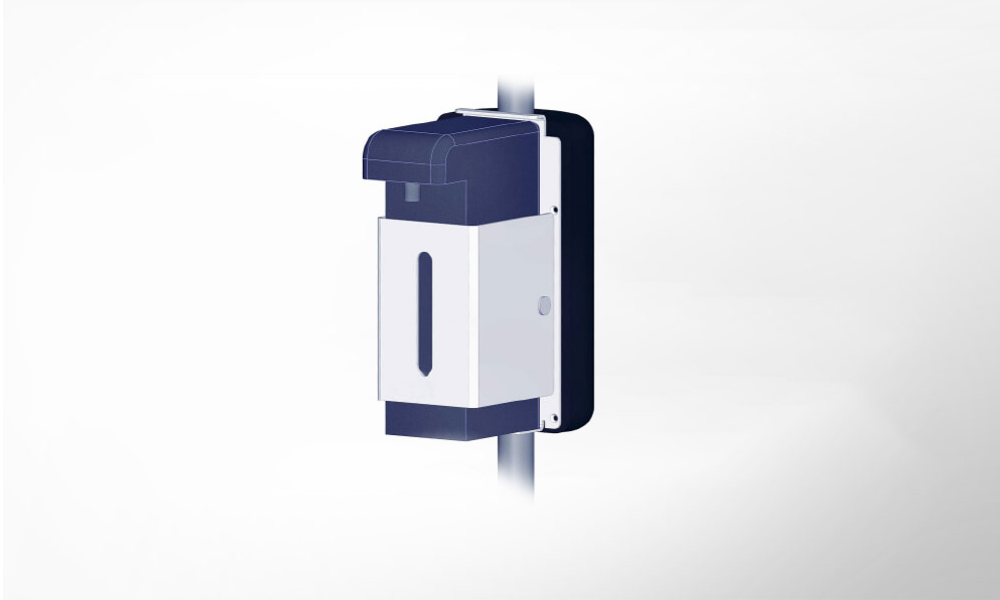 Hygiene dispenser for bus and train