This makes the ride an audible positive experience!
With audio systems from ROSHO, you ensure clear communication with your passengers.
Crystal clear sound experiences
for your passengers
We offer you a comprehensive range of equipment, from continuously adjustable driver microphones and a digital audio amplifier for interior and exterior announcements to a multi-channel amplifier for connecting high-quality coach radios.
If desired, you can design brilliant sound experiences for your passengers in no time at all with components such as equalizers or delay time correction and easily installed plug & play – and ensure clear and informative announcements.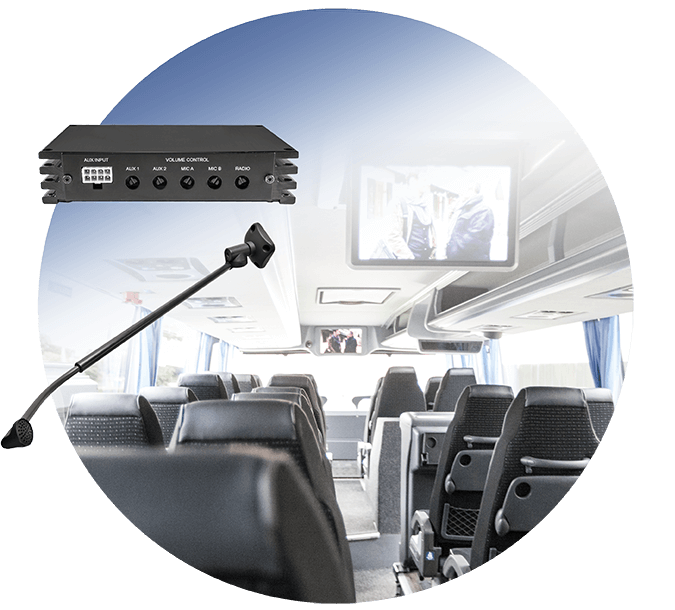 Audio solutions for
buses and trains
The use of ROSHO audio systems is predestined for local passenger transport and public transportation.
Discover information and entertainment from a single source – comfort for drivers and passengers.
Every ride an audibly positive experience
Always the best solution for individual applications: With the ROSHO audio solutions, you experience information and entertainment at it's best! Our audio systems work with the latest technology, are user-friendly and surf specially developed for the requirements in buses.
Experience information and entertainment from a single source – convenience for drivers and passengers.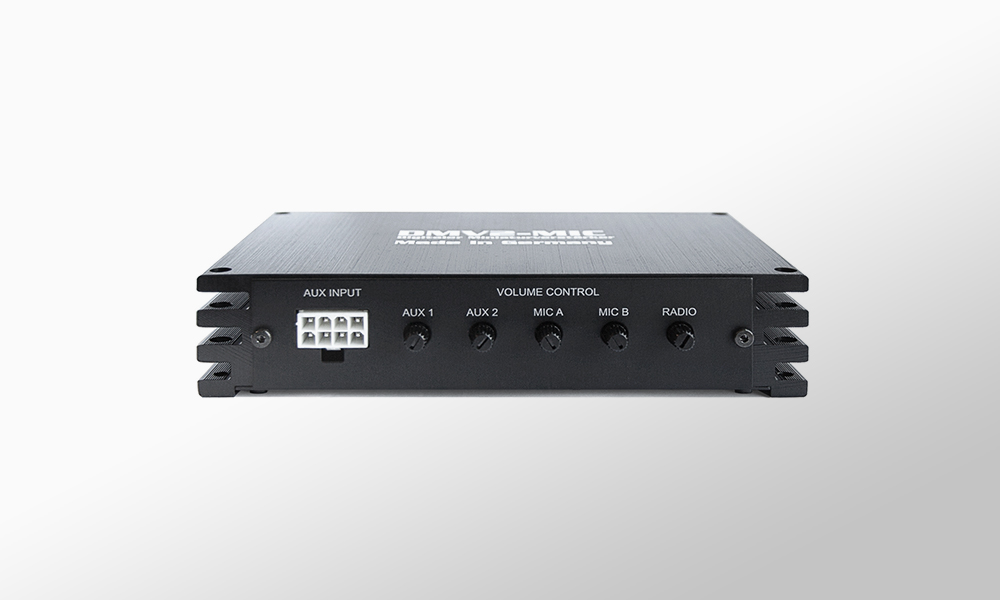 With amplifiers from ROSHO, you can make your voice heard – no matter whether you're on a bus, tour bus or train.
Convince yourself of the highest reliability and quality.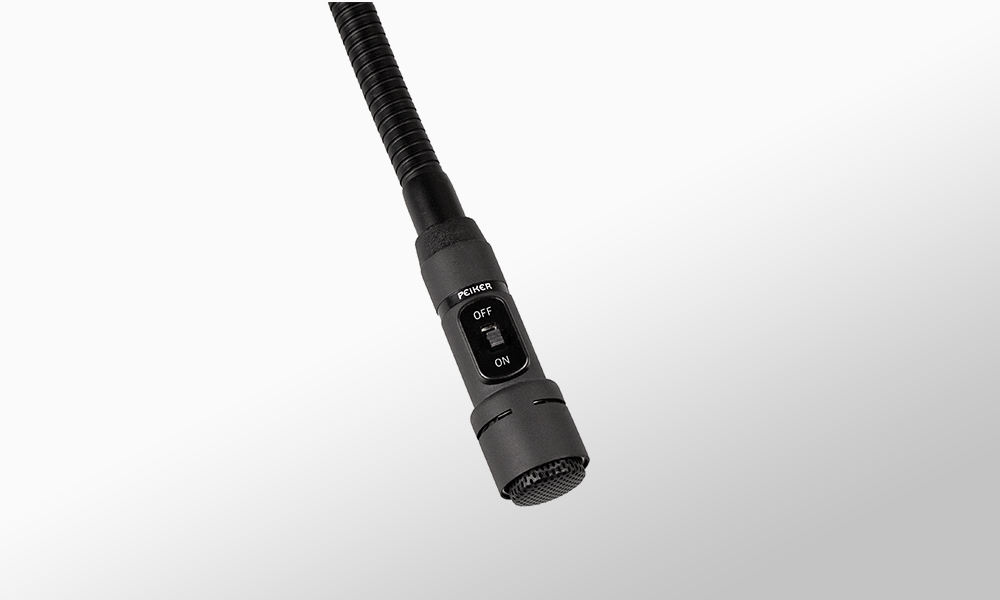 With ROSHO's radio and announcement systems, you are ready for the mobile and stationary.
Discover our robust and high-quality microphone products.
Hard to overhear:
Quality made by ROSHO
Our DMV2 and DMV4 MIC digital amplifiers combine optimum ease of use with the greatest possible comfort for the use of voice announcements in public transport buses or as an optimum supplement to audio systems in tour buses.
With ROSHO's driver microphones, you can always make yourself heard. The new, innovative RFM 310 driver microphone is particularly convenient. This very robust gooseneck microphone is available either with a switch (RFM 310S) or without a switch (RFM 310). It has been specially developed as an excellent alternative to the gooseneck microphones otherwise available on the market for professional use in public transport buses. The driver can announce important information at any time with very high sound quality.
We look forward to hearing from you: We will be happy to explain details of our solutions and products, answer your questions about installation and maintenance, or solve your problem quickly and straightforwardly. Simply fill out our contact form – we will get back to you as soon as possible!