Intelligent Fleet management
With BIS fleet management, you can put your vehicle fleet in the fast lane!
System infrastructure for more mobility in your vehicle fleet
With the BIS fleet management system, ROSHO provides you with a powerful and intelligent tool: securely networked and fully digitalized, you are always in the picture about what is going on in your buses and trains – and where they are. . As a logical complement to video surveillance and recording solutions from ROSHO, you can take in-vehicle security to a new level. Informative data on the use of your public transport lines is provided by automatic, high-precision passenger counting.
Depending on the application, we offer you various technical solutions that can also be integrated into fleet management. The future of passenger transport is digital and data-driven – with ROSHO Automotive Solutions you will definitely not miss the boat!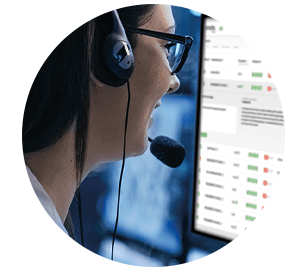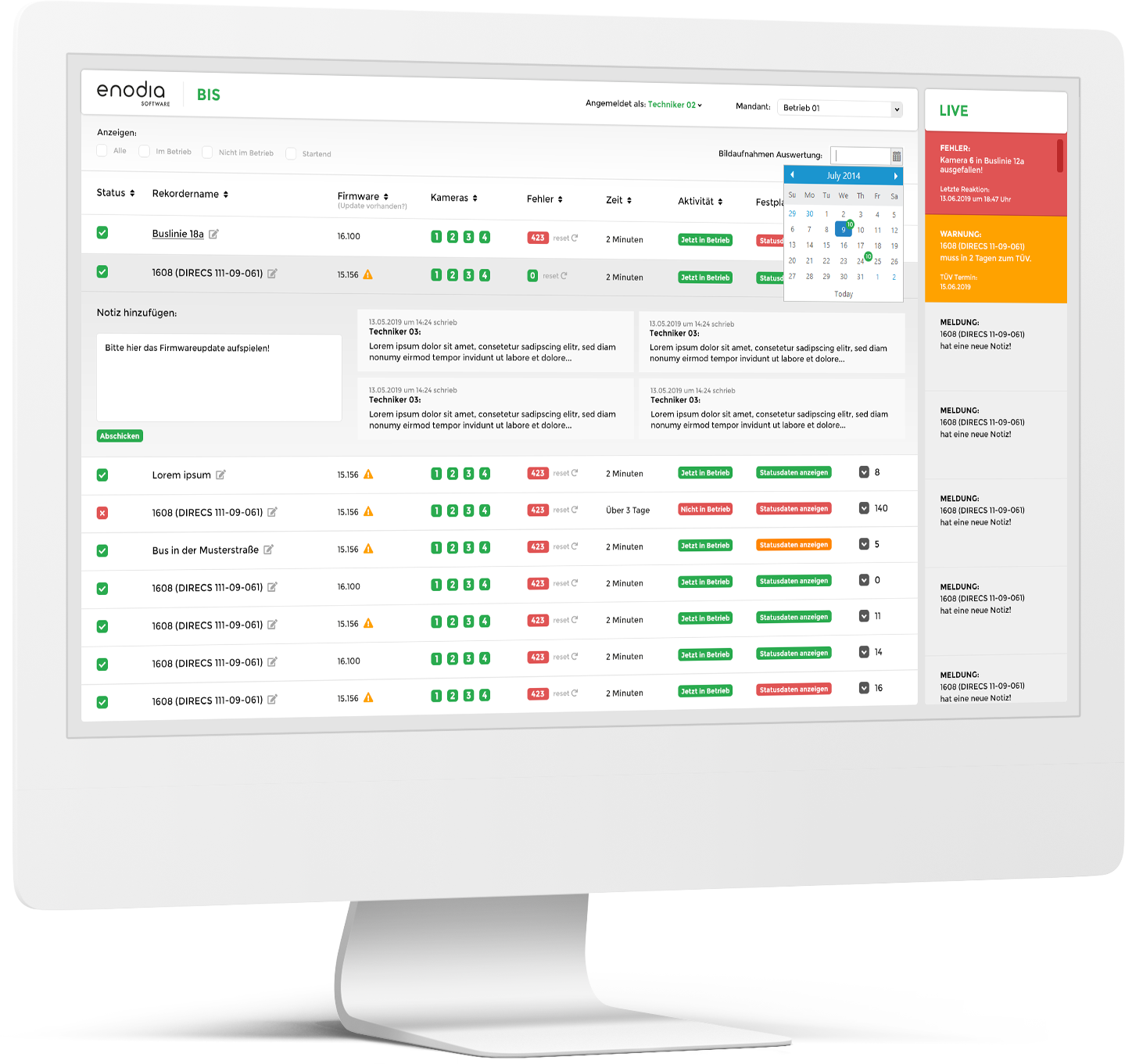 Individual fleet management
for bus and train
Get your vehicle fleet into the digital fast lane: ROSHO Automotive Solutions is your partner for intelligent, digital and networked systems around safety and conformity in passenger transport.
You can find out immediately what is happening in your vehicles: an intelligent fleet management system creates transparency across all vehicles.
Configure your fleet management system
We look forward to hearing from you: We will be happy to explain details of our solutions and products, answer your questions about installation and maintenance, or solve your problem quickly and straightforwardly. Simply fill out our contact form – we will get back to you as soon as possible!