Exceed the expectations of your passengers!
With multimedia systems from ROSHO, you offer your passengers a wide range of additional benefits and arguments for choosing you.
Fascinate your passengers with multimedia solutions from ROSHO
To meet the demands of today's passengers, buses and trains have more and more electronics on board. For the sake of safety, but also for entertainment purposes.
At ROSHO, you will find a comprehensive range of high-performance audio and video components certified for professional use. Whether music or feature film, driver announcement or advertising: we supply hardware components of the highest quality and guaranteed to be perfectly matched.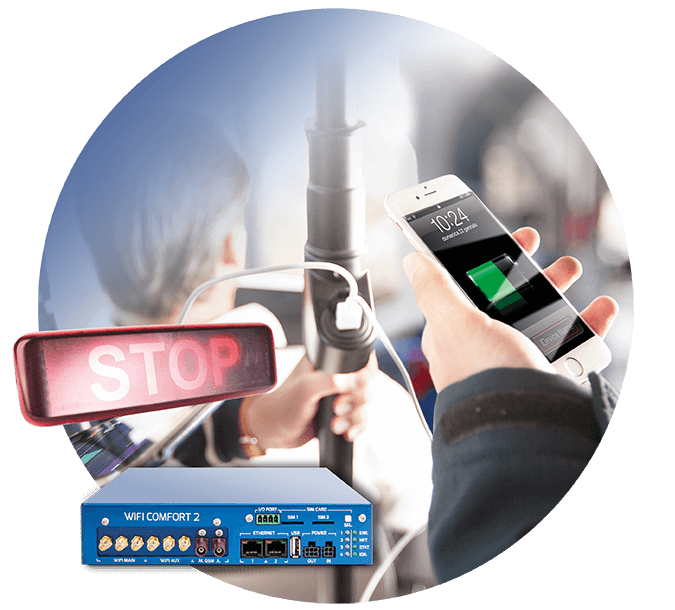 Multimedia solutions for
buses and trains
The use of ROSHO multimedia systems is predestined for local passenger transport and public transport
and noticeably increases the attractiveness of your vehicles.
Create real added value for your passengers
with multimedia solutions from ROSHO.
WLAN hotspots: Surfing and streaming to go
This turns travel time into active time and makes public transportation really attractive: people who check their e-mails on the bus on the way to work or access the most important morning information on the Internet can make good use of the often scarce time. If public transport companies succeed in converting travel time into valuable time for passengers, they will considerably strengthen their attractiveness and increase their passenger numbers through this clear advantage over private transport.