Exceed the expectations of your passengers!
With multimedia systems from ROSHO, you offer your passengers a wide range of additional benefits and arguments for choosing you.
Fascinate your passengers with multimedia solutions from ROSHO
To meet the demands of today's passengers, buses and trains have more and more electronics on board. For the sake of safety, but also for entertainment purposes.
At ROSHO, you will find a comprehensive range of high-performance audio and video components certified for professional use. Whether music or feature film, driver announcement or advertising: we supply hardware components of the highest quality and guaranteed to be perfectly matched.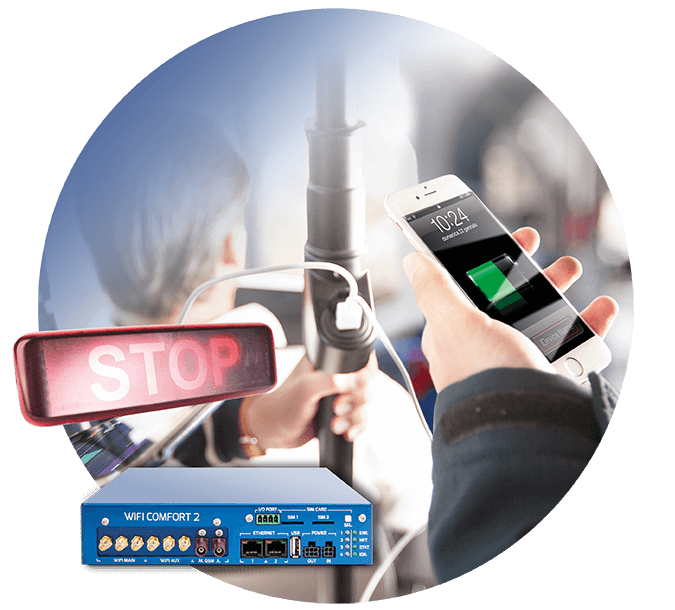 Multimedia solutions for
buses and trains
The use of ROSHO multimedia systems is predestined for local passenger transport and public transport
and noticeably increases the attractiveness of your vehicles.
Create real added value for your passengers
with multimedia solutions from ROSHO.
WLAN hotspots: Surfing and streaming to go
This turns travel time into active time and makes public transportation really attractive: people who check their e-mails on the bus on the way to work or access the most important morning information on the Internet can make good use of the often scarce time. If public transport companies succeed in converting travel time into valuable time for passengers, they will considerably strengthen their attractiveness and increase their passenger numbers through this clear advantage over private transport.
Advantages of the ROSHO Hotspot
Create real added value for your passengers with WLAN hotspots from ROSHO.
We offer your fleet state-of-the-art WLAN routers to ensure convenient Internet access on buses and trains. With 12- and 24-volt power supplies and integrated modems, we ensure convenient surfing and streaming on the go.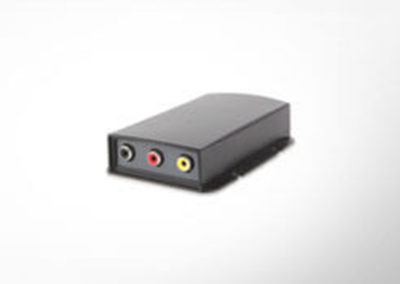 Innovative solution for transferring images, music, videos from the mobile device to the on-board system in the bus.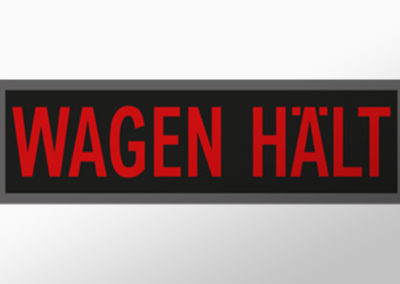 Robust and durable MAN illuminated signs with different texts for versatile purposes.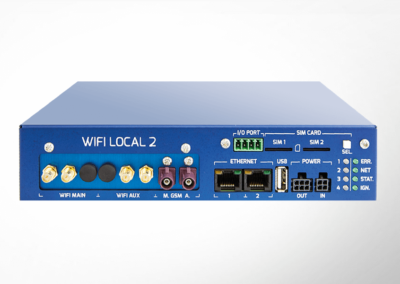 The ROSHO WLAN routers provide convenient Internet access for your passengers on the bus.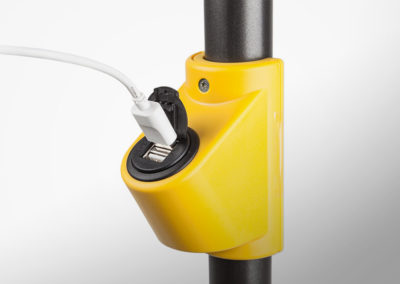 Never have a dead battery again with the compact and robust USB charging sockets from ROSHO.
Empty batteries were yesterday
The steadily growing use of smartphones and tablets means that the need for charging options is becoming ever greater, especially on the road in everyday life.
ROSHO offers a wide range of USB chargers designed for installation on grab rails, vehicle side walls, between the rows of seats, in the ceiling duct or simply at the driver's workstation. They allow both the driver and passengers to easily charge their devices while driving and can be connected via almost any USB cable, ensuring permanent availability of all mobile devices.
The 5V power supply is technically safer than mains power, making charging simple and straightforward. We offer our holders on request in any RAL color and thus guaranteed to match your corporate identity.
Your vehicle stops at the next stop? Then let your passengers know this easily with our LED signal displays.
Because this way you succeed in communicating with your passengers even without words.
We look forward to hearing from you: We will be happy to explain details of our solutions and products, answer your questions about installation and maintenance, or solve your problem quickly and straightforwardly. Simply fill out our contact form – we will get back to you as soon as possible!