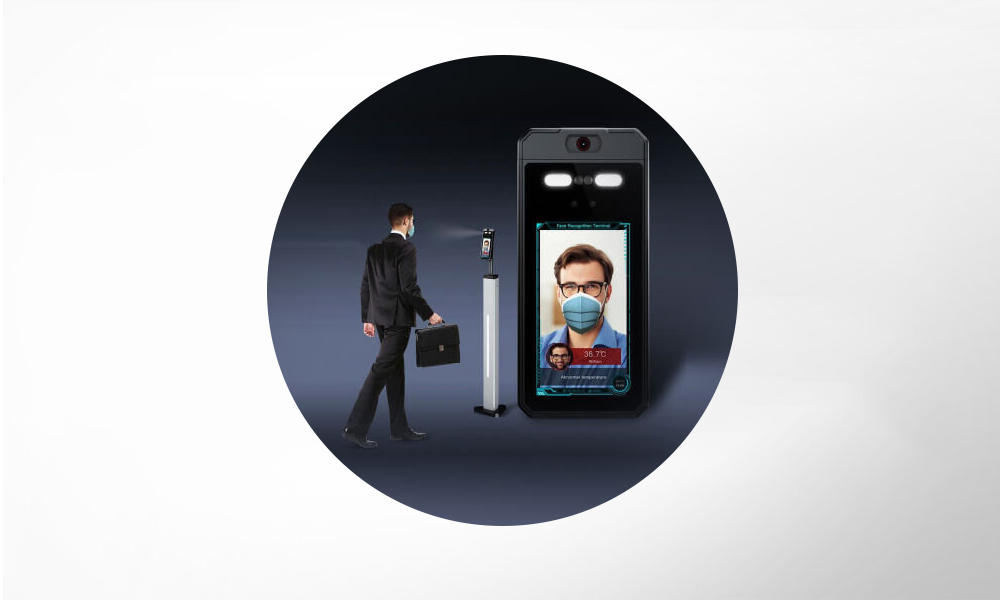 Intelligent thermal camera with warning function when the mask is missing
Article no.: on request

ROSHO Automotive Solutions has developed a special thermal imaging camera that measures body temperature extremely quickly with very high accuracy to make a significant contribution to curbing the corona crisis.
Description
The ITC-20 intelligent thermal camera is specially designed for human temperature detection. It is based on a self-developed AI chip, with the support of powerful computing power and face recognition algorithms.
The system automatically detects elevated skin surface temperatures and can thus be used for rapid and preliminary fever screening anywhere. In addition, it independently detects whether people are wearing mouth-nose protection. If they are not wearing it, a warning is issued or they are asked to put on the mask.
Features
Request the product directly: