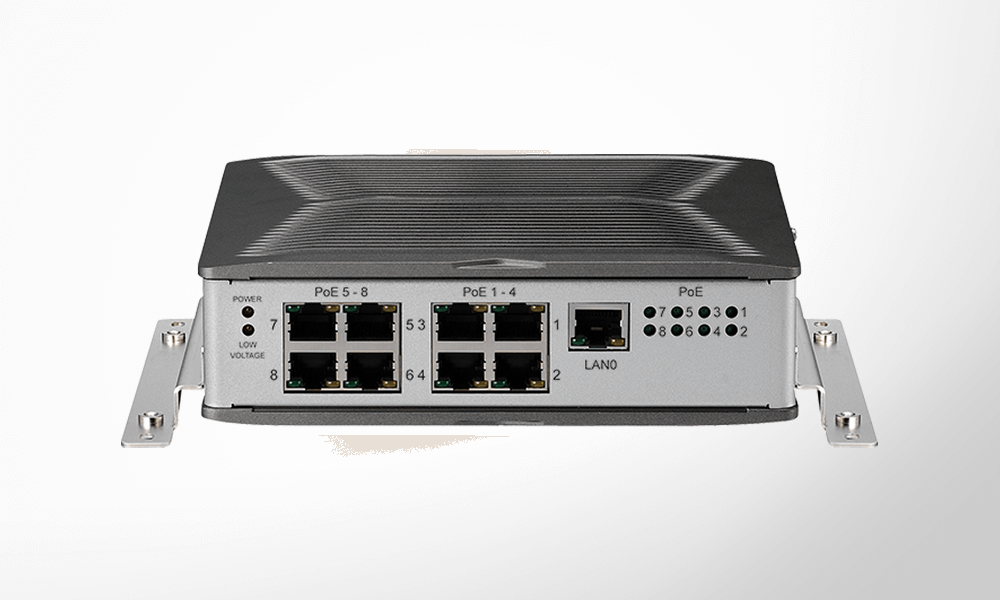 8-Port unmanaged PoE IP switch 8S
Article no.: ZA-7-007-15

Mobile PoE switch with fanless case designed for telematics applications in harsh environments. The IP switch has 9 Gigabit Ethernet ports, including up to 8 IEEE 802.3af compliant PoE ports for smooth and fast transmission of large volumes of video streams, voice and critical data over Ethernet networks.
Description
Technical data
Description
The PoE Switch 8S provides 9 Giga-bit Fast Ethernet ports, including 8 PoE ports compliant with IEEE 802.3af, to transmit large amounts of streaming video, voice and critical data smoothly and quickly over the Ethernet network.
Because a vehicle's power source is inherently unstable, the mobile PoE switch supports a wide input voltage range of 9 VDC to 36 VDC and offers intelligent power management with low battery protection, power-on and power-off delay timers, and automatic power-on and power-off functions. These unique features ensure reliable operation and prevent premature switch failure.
Technical data
Request the product directly: