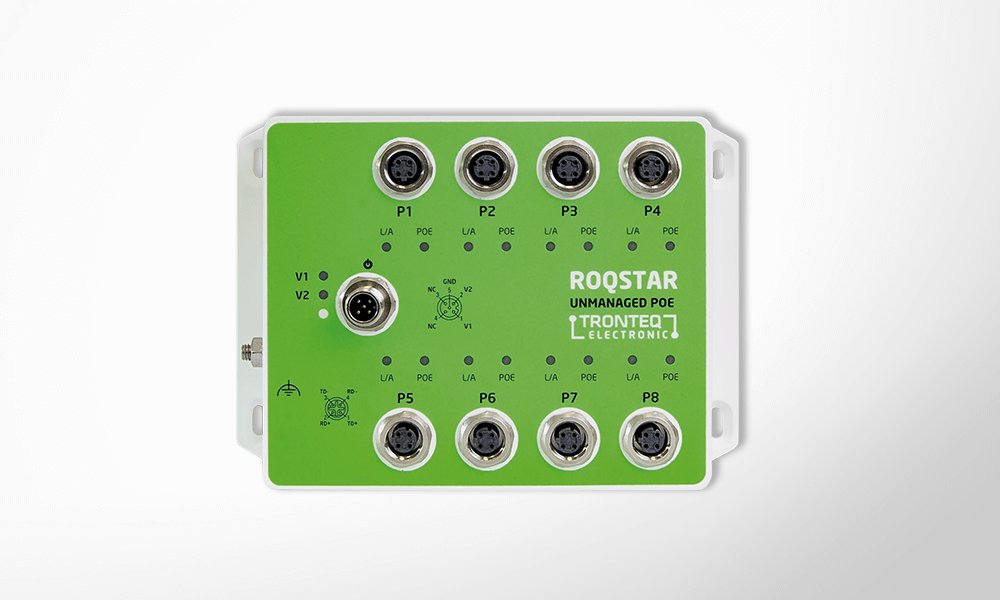 Article no.: ZA-7-007-16

Standard switch with M12 connector for use in all types of vehicles. Easy to connect via plug & play function. Can be used as the basis of small networks to connect IP cameras or other IP-based components.
Description
Technical data
Description
The unmanaged standard switch offers 8 fast ethernet ports. With M12 connectors and an IP54 case. It is designed for use in harsh environments. The switch is a plug and play device that is easy to use. The switch is ready for operation in less than 5 seconds. It is ITxPT labeled and is the perfect entry-level device for IP networks in buses, for example, video applications, passenger counting systems and other IP devices.
Additional component parts required
Technical data
Request the product directly: