Exceed your passengers expectations with solutions from ROSHO.
At ROSHO, you will find a comprehensive range of high-performance audio and video components certified for professional use.
We deliver hardware components of the highest quality and guaranteed to be perfectly matched.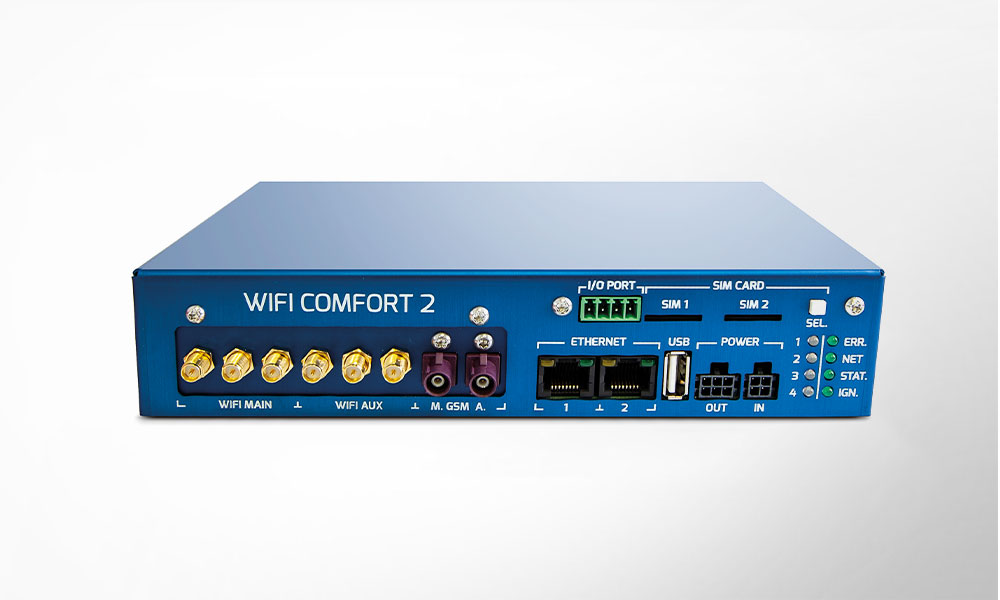 WiFi Routers und Gateways
Excl. cms system: ZA-7-900-113
Incl. cms system: ZA-7-900-146
WLAN router with integrated LTE Cat 4 modem for convenient Internet access on the bus.