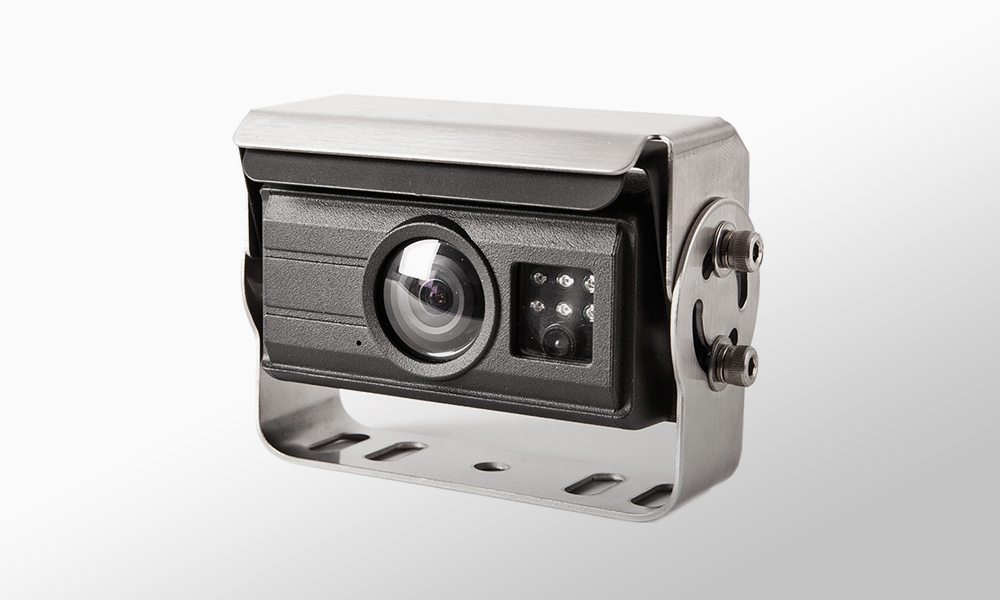 Video format PALPart no.: CM-1-130-08
Video format NTSC Part no.: CM-1-130-12

12V rear view camera with electric protection flap. Extremely robust (highest protection class IP 69K). Included in delivery: Shutter box for flap control, 20-meter connection cable.
Description
Technical Data
Description
The RK 1100M rear view camera with extra rugged IP69k housing and compact design with electrical protection flap. Included in delivery: Shutterbox for flap control and a 20-meter connection cable.
The compact 12 V camera was specially developed for use as a rear view camera, especially for outdoor use. At the same time, this is resistant to dust, dirt, rain and frost. The rear view camera was designed for the specifics of vans, commercial vehicles, motor homes and similar vehicles. With a normal built-in camera, the special position of the camera often results in obscuring the trailer hitch, bumper and other hard-to-reach places. However, this camera model is designed so that this is not the case. Operation is also possible at temperatures from -40 to +80 °C.
To ensure the quality of our products, the RK 1100M camera also undergoes a comprehensive and stringent quality assurance process with very accurate routine testing at every key stage of production.
Technical Data
Ask for the product directly: