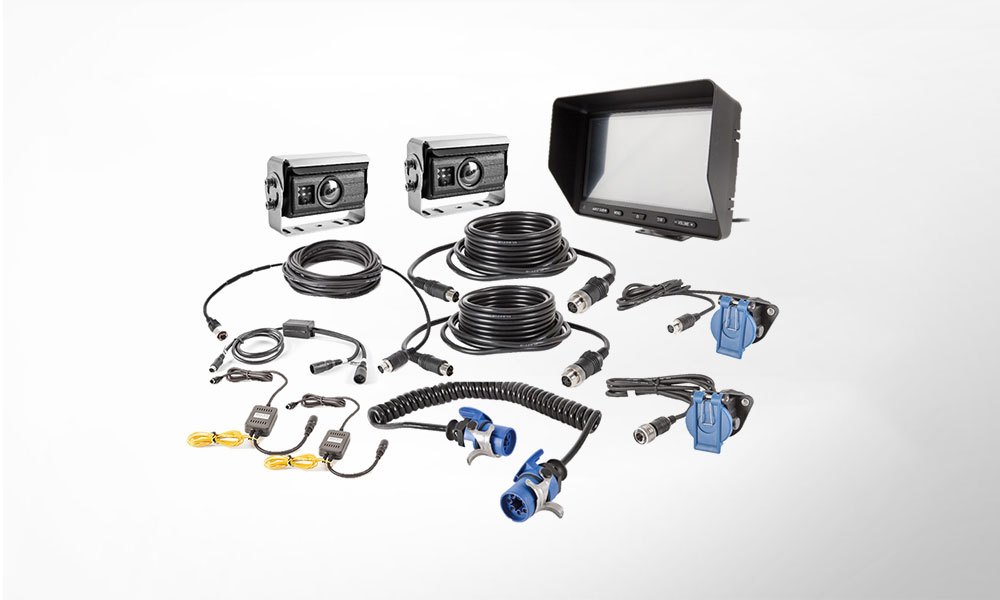 Part no.: SCM-1-001-54

7-inch LCM 703T LCD monitor, trailer detection box, 2 × 20-meter camera cable, ABS spiral cable set VAR II-1.5 m, 2 × RK 1100M camera and 20-meter extension cable.
Description
Technical data
Description
The 7″-inch TFT-LCD monitor LCM 703T is a display for showing the images from up to three cameras or video sources, which can be displayed or advanced either automatically or manually in single image. The monitor's robust, very flat and elegant design housing fits seamlessly into the existing vehicle and is therefore ideal for versatile use in vehicles. The set enables the driver to have an overall view of the areas behind, in front of and to the side of the vehicle. This also covers the "blind spot" of the vehicle.
To ensure the quality of our products, the RS 73-21 camera monitor system also undergoes a comprehensive and rigorous quality assurance process with very accurate routine testing at every key manufacturing step.
Technical data
Request the product directly: