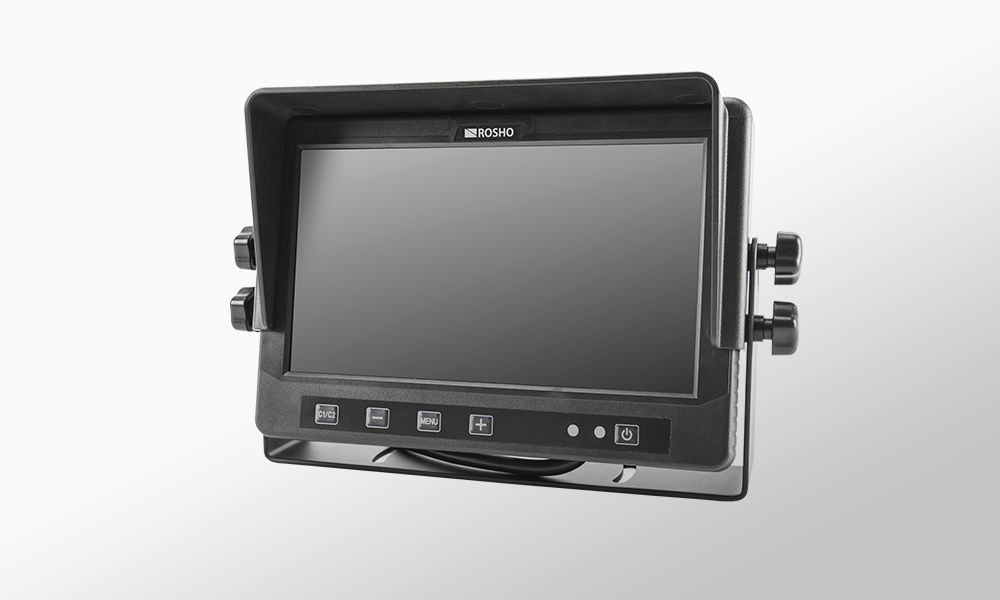 Article no.: MM-2-070-03

7″ monitor in an elegant, very flat housing for use in camper, buses or vans. Connection of up to two cameras or video sources.
Description
Technical data
Component parts
Description
The 7″ TFT-LCD monitor LCM 702HD is a display for showing the images from up to two cameras or video sources.
This robust monitor is suitable for many applications, fits seamlessly into the existing vehicle and is therefore ideal for use in buses, trucks, vans, but also agricultural and construction machinery. The monitor can also be operated at temperatures ranging from -30 to +80 °C.
To ensure the quality of our products, the LCM 702HD monitor also undergoes a comprehensive and stringent quality assurance process with very accurate routine testing at every key stage of production.
Technical data
Component parts
Request the product directly: