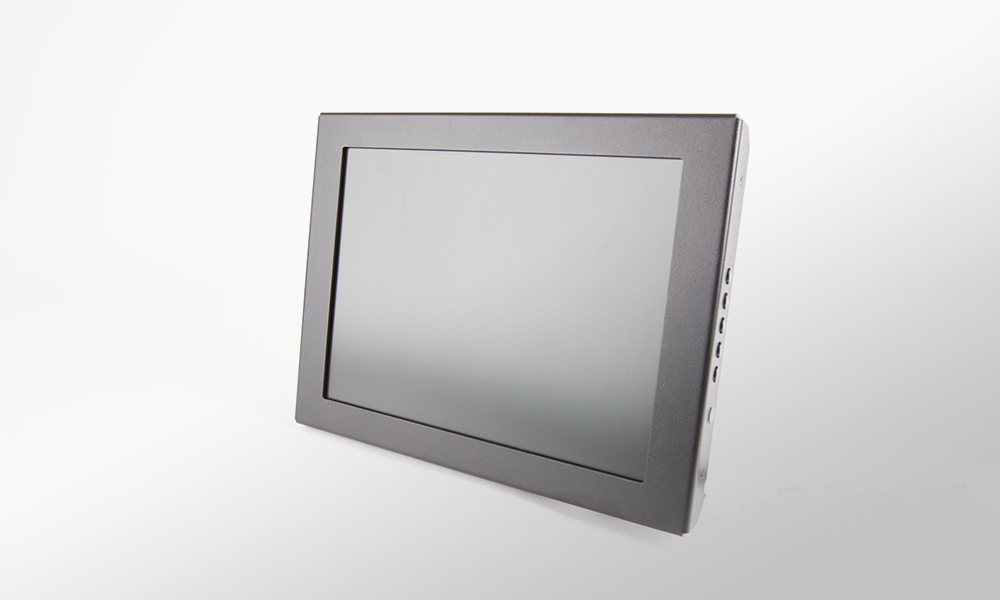 Article no.: MB-2-104-03

10.4″ monitor (12/24V) in metal case for displaying images from two video sources with external switching of inputs. Especially suitable for use in buses and trains of public transport. It is usually mounted on the driver's workstation or on the nose flap above the driver.
Description
Technical data
Description
The automotive grade (E1 certified) 10.4″ TFT-LCD monitor LCM 1006 is a display for displaying the images from two video sources with external switching of inputs and is mainly used in vehicles for displaying the images from two surveillance cameras.
The monitor can be operated to set the image properties (such as brightness, contrast, etc.) and the operating modes (e.g. mirroring, automatic switch-on, etc.) via the control panel on the right side of the monitor. In both cases, the settings made in each case are displayed to the operator via graphical or text displays on the monitor. If desired, the keys can be protected against unintentional operation by deactivation. The simple and elegant design of the monitor fits seamlessly into the existing design and is therefore ideal for use in buses, trains and other means of public transport. Operation is also possible at temperatures from -20 to +80 °C.
To ensure the quality of our products, the LCM 1006 monitor also undergoes a comprehensive and stringent quality assurance process with very accurate routine testing at every key stage of production.
Technical data
Request the product directly: