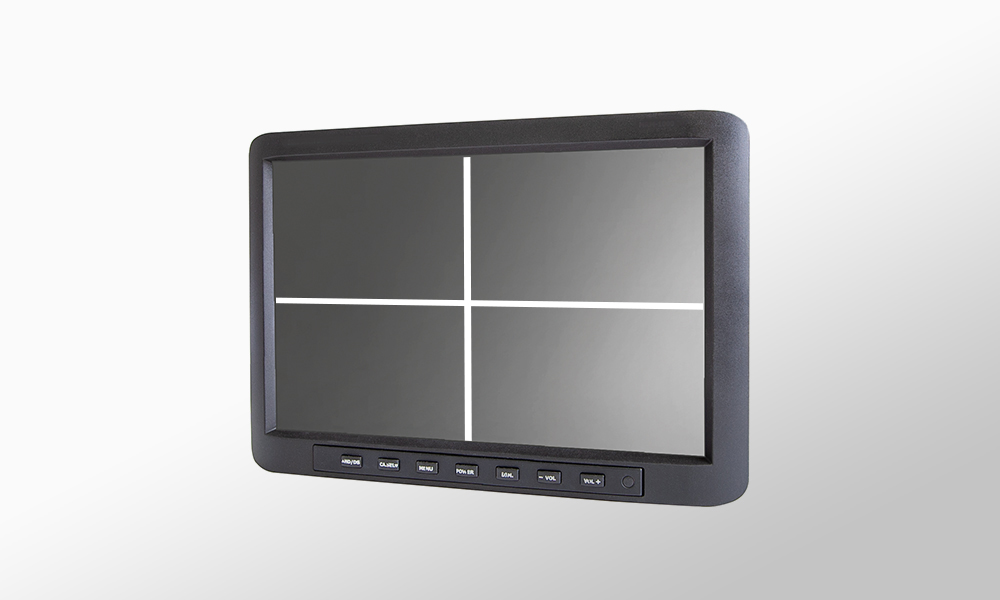 Part no.: MM-4-100-01

10.1″ LCD monitor in elegant, very flat and robust design housing for use in trucks, buses, agricultural or construction vehicles. Connection of up to four cameras or video sources, which can be displayed in single, split or quad mode. Key lock can be activated to protect the device settings against unauthorized changes.
Description
Technical data
Description
The 10.1″ LCD monitor LCM 1003QHD is a display for viewing images from up to four cameras or video sources, displayed in either single, split or quad modes.
The very flat and elegant design housing of the monitor fits seamlessly into the existing vehicle and is therefore versatile. With a resolution of 1,280 x 800 pixels, it also stands out visibly from common rear-view monitors. Operation is also possible at temperatures from -20 to +75 °C. The monitor also has a sun visor and monitor holder.
To ensure the quality of our products, the LCM 1003QHD monitor also goes through a comprehensive and rigorous quality assurance process with very precise unit testing at every key manufacturing step.
Technical data
Request the product directly: