News & things worth knowing
Learn more about our innovative solutions and ideas for safe mobility
Your personal
knowledge

advantage

We are happy to share insights into our world of safe and comfortable mobility:
Discover our press releases, background articles and expert knowledge on topics that will help you to advance in your personal activities.

Do you have any questions about ROSHO products and system solutions, technology and innovations or about the ROSHO GmbH – Rose & Holiet company?
Please, feel free to contact us!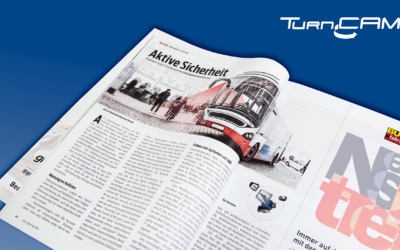 The ROSHO "TurnCAM" can be activated via the blinker or speed signal of the bus. If a person or an object is detected that is moving forward in the danger area, the driver is informed of the danger by an optical and optionally additional acoustic warning signal. The...
read more