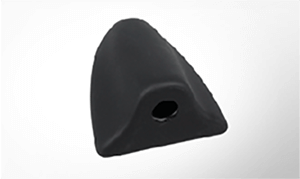 Article no.: PA-1-002-21
Robust, paintable plastic case for use as a rear and side camera. The camera case has a very simple and quick assembly.
Description
The Rosho plastic case for cameras offers a robust case for rear side cameras. This is a paintable, UV and weather resistant plastic case, which guarantees a robust and secure mounting outdoors. The installation is very easy and fast.
As a modern and innovative enclosure designed to simplify installation and service, it offers a very easy and quick installation.
To ensure the quality of our products, this product also goes through a comprehensive and rigorous quality assurance process with very accurate unit testing at every major manufacturing step.
Request the product directly: