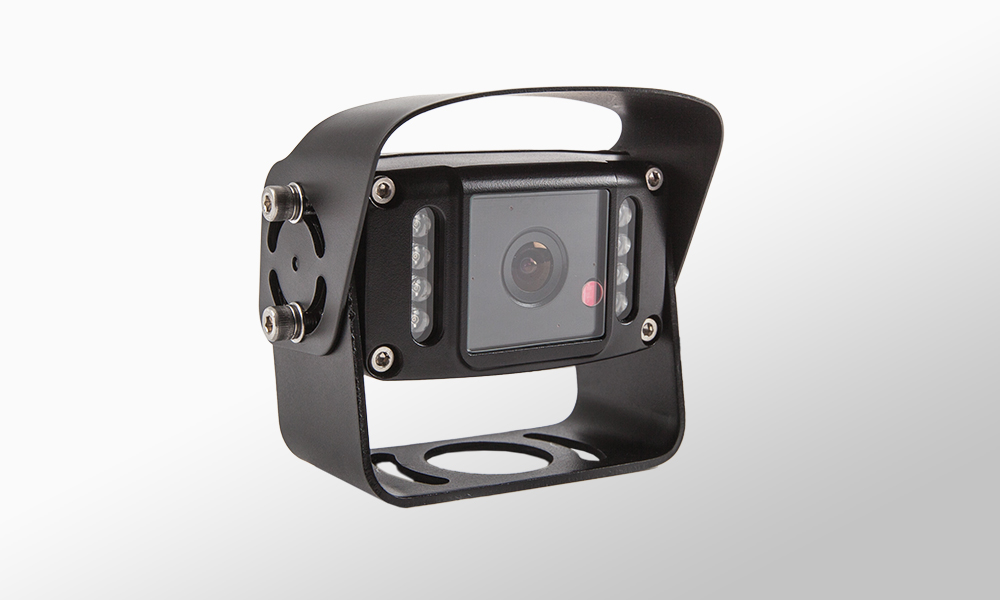 RK 1405M
The 12V/24V reversing camera with window heater, for use on agricultural machinery and commercial vehicles. Extremely durable (highest protection class IP 69K).
Part no.: CM-1-130-10
The RK 1405M with its particularly robust IP69k housing can be connected to all vehicles with 12V or 24V on-board power supply. It is particularly resistant to dust, dirt, rain and frost. Thanks to its sturdy construction, the camera meets the very high IP69K protection class for water and dust resistance and can also withstand cleaning with a high-pressure cleaner. A window heater is integrated for unfavourable weather conditions. Operation is possible at temperatures from -30° to +70°C.
Camera RK 1405M
Angle of view:130° ( D )
Protection class: IP 69K
Connection cable: MiniDIN
1/3″ CCD
Video format PAL
700 TV lines
0.01 lux (0 lux with IR LED on)
Heating
Operating temperature range -30°C ~ 70 °C
Power supply 12/24 V
Dimensions 76mm x 64mm x 42mm (without sun visor)
Certificates
E-mark
ECE 118
ES-95400-10 (analogue DIN EN ISO
9227)
IEC 60068-1:2013 / DIN EN
60068-1
VDE 0468-1:2015-09
IEC 60068-2-11:1981
DIN EN 60068-2-11:2000-02
MBN LV 124-2:2013-08