The turn assistant for HGVs and buses
Turn assistant TurnCAM®:
Simply eliminate the blind spot
Retrofit the TurnCAM® turn assistant now and benefit from up to 80% state funding!
The ROSHO Turn Assistant is eligible for subsidies from the "BMVI-AAS", "BG Bau", "De-Minimis" and "IBB Berlin" programmes.
The ROSHO TurnCAM® turn assistant is ideally suited for retrofitting in buses, HGVs and special vehicles such as refuse collection vehicles. The turn assistant consists of a special 180° wide-angle camera, a detection box, a monitoring monitor for the visual warnings and a small loudspeaker (buzzer) for the acoustic warnings. Activation is via turn signals, the speed signal or a steering angle sensor. Control via GPS signal is also possible. All TurnCAM® turn assist systems have a General Type Approval (ABE) valid throughout Europe and fulfil the technical requirements of the Federal Ministry of Transport and Infrastructure (BMVI) for turn assist systems.
Put your trust in more safety now and get ahead of compulsory legal regulations! We will be happy to advise you.
BMVI Subsidy
Germany
New information on the AAS funding programme on the FOPH website.
All commercial vehicles with a permissible total mass of more than 3.5 tonnes and buses and coaches with more than nine seats including the driver's seat, which are purchased and operated in Germany for the performance of commercial, freelance, non-profit or public-law activities, can be subsidised from 21 January 2021 via the AAS subsidy programme for the retrofitting of cornering assistance systems. The following link will take you directly to the " news" page of the BAG's AAS funding programme.
BMVI Subsidy
Austria
BMVIT promotes right-turn assistance systems
Funding for the costs of purchasing and installing right-turn assistance systems in existing and new vehicles can be applied for at the BMVIT.
Request a callback now!
(IMPORTANT: Our offer is directed ONLY to business customers).
Do you have any questions? We will call you and clarify all your questions. Provide us with your telephone number and we will get back to you as soon as possible!
How turning assistants differ
Radar, ultrasound or camera?
Three types of assistance systems are common on the market: Radar, Ultrasound and Camera. With radar and ultrasonic systems, several sensors are attached to the vehicle. These provide measurements of the vehicle's surroundings and warn with an acoustic signal or a warning light if a road user or object is in the danger zone. Some systems also integrate a simple camera for additional protection, which is displayed on a separate monitor.
Our solution: simple and smart
ROSHO deliberately takes a different approach: With the TurnCAM® we rely on a single, specially developed wide-angle camera that covers the entire danger zone. The Detection Box with its highly developed software reliably detects cyclists, pedestrians and objects in motion with maximum accuracy. The situation is easily recognisable on the easy-to-read monitor, and the acoustic signal is also only triggered in certain situations. The system is therefore far less complex and thus less prone to maintenance and errors than other systems – and thanks to the constantly improved software, it will always be up-to-date in the future. In addition, the comparatively simple installation reduces your costs.
How does a turn assistant for HGVs and buses work?
Reliable and low-maintenance: ROSHO TurnCAM®.
The turn assistance system ROSHO TurnCAM® is made up of a few reliable components: A specially developed wide-angle camera is mounted on the right side of the vehicle and captures the close-up area to the side of the vehicle. It registers every moving object that is in the danger zone.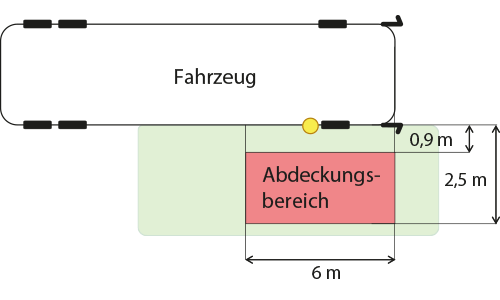 Smartly linked to vehicle data
The Detection Box has a detection function for the side camera as well as intelligent image processing. It controls the vehicle display, which displays a visual warning in the event of danger and can also be used as a reversing monitor. The additional acoustic warning function is switched on and off by means of a small loudspeaker via the indicator signal or other GPIO signals.
Optionally, an extension to the speedometer signal, the door signal for buses and a connection to an analogue steering angle sensor are also possible. As a result, the acoustic signal does not sound every time bicycles pass, but only in really critical situations. This ensures the driver's attention for the warning.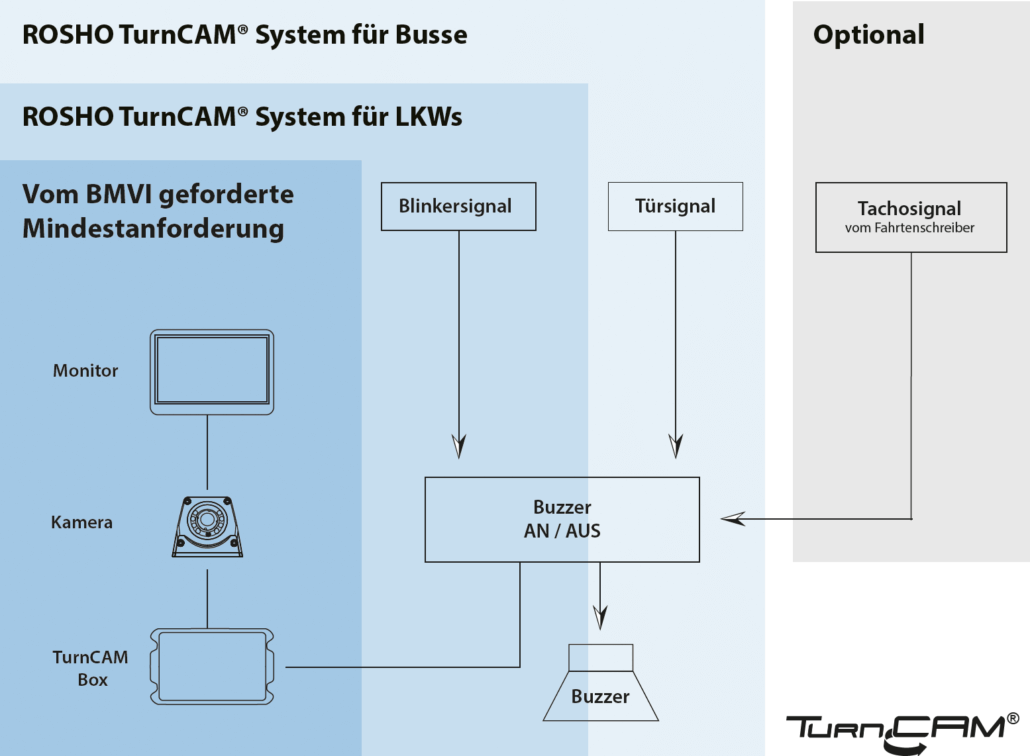 This is how the Turn Assistant ROSHO TurnCAM® alerts you.
If the ROSHO TurnCAM® is e.g. used in buses visual and / or acoustic warnings are given in various hazardous situations:
Signal indicator right
– Acoustic signal active
– Optical signal active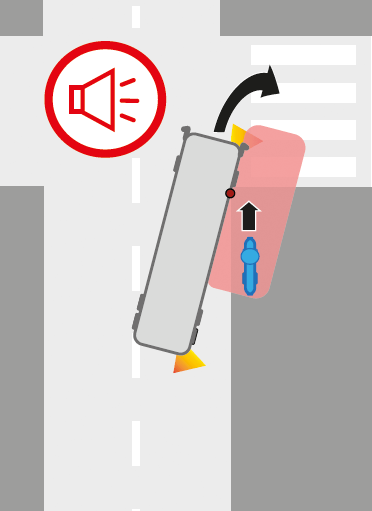 Straight ahead
– Acoustic signal inactive
– Optical signal active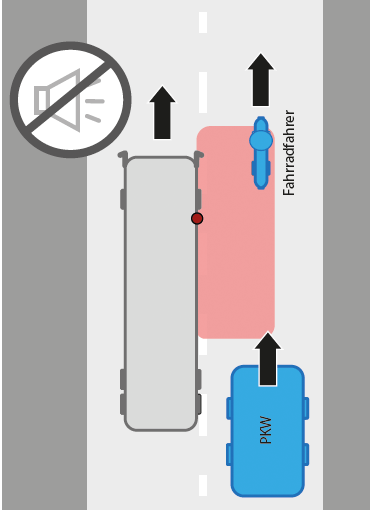 Approach to bus stop bay
– Acoustic signal active
– Optical signal active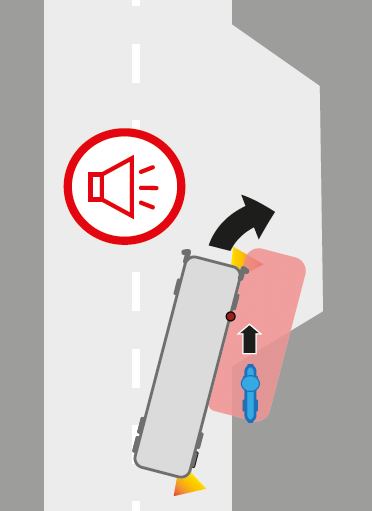 Signal indicator right
– Acoustic signal inactive
– Optical signal active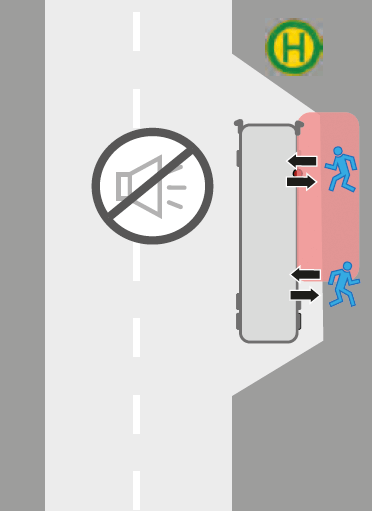 Choose your turn assistant
Various monitors can be connected to the TurnCAM® Detection Box – for example, the 7″ monitor LCM 703T in an elegant, very flat and robust design housing for use in buses and trucks. Another option is the 10.4″ metal monitor LCM 1006 for connecting up to two cameras or video sources for mounting at the driver's workstation or on the front hatch above the driver. Depending on the configuration, the display can also be used for the reversing camera.
The powerful SK 1708M wide-angle camera with its 180° viewing angle detects any potential danger within the detection range. It is extremely robustly built and resistant to dust, dirt, rain and frost. An adapter anti-glare the camera image so that the driver has a better overview of the lateral situation on the vehicle. Upon request, our ROSHO installation team will install the system directly in your vehicles.
Turn assistants for HGVs and special vehicles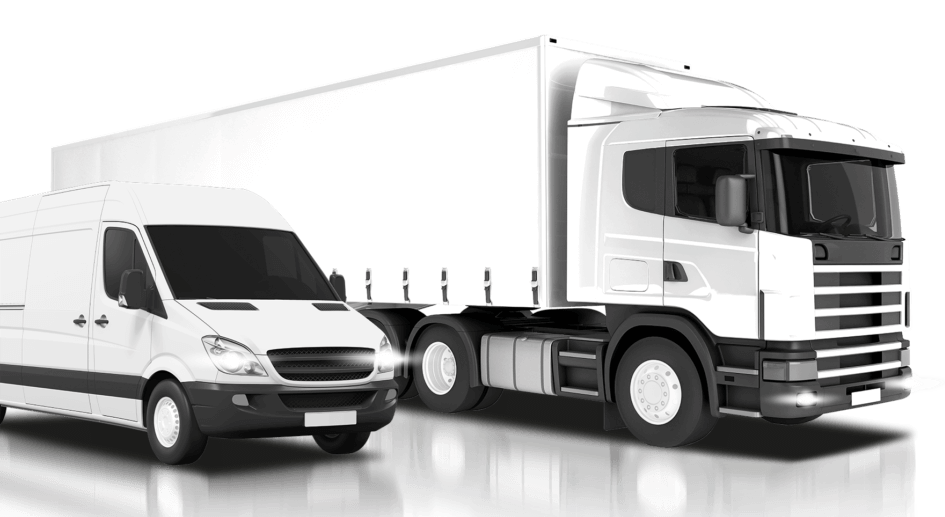 Turn assistants for buses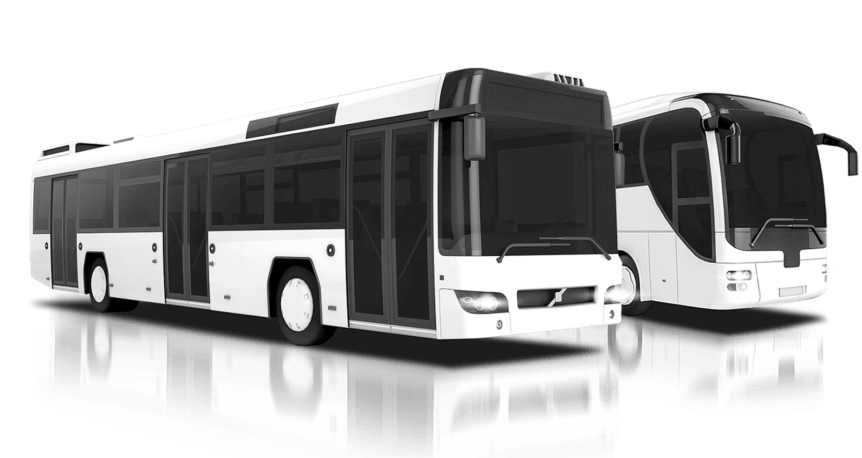 Turn assistant ROSHO TurnCAM®: Your advantages at a glance
Monitors...
the right lateral close-up range with a special camera
Warns...
the driver with visual and acoustic signals
Analyzes..
the traffic situations with intelligent image processing
Developed...
for the special requirements in HGVs and buses
Recognizes...
Dangers from cyclists, pedestrians and objects in the blind spot
Fulfills...
All technical requirements of the BMVI
"As the owner of a logistics company with a fleet of 30 trucks, I know that our drivers have to deal with dangerous traffic situations every day. Since we have been using the turn assistance systems from Rosho, blind spots are a thing of the past. We can recommend the systems without reservation."
"After one of our buses collided with a cyclist, who was thankfully only slightly injured, we decided never to take such a risk again. Since then, all our buses have been equipped with the Rosho turn assistance system. I would particularly like to emphasise the excellent service provided by Mr Schimmels' team. Simply TOP!"
"We have been working with the Rosho company for 4 years now and are absolutely delighted."
"Rosho offers the most reliable and technically advanced turning systems for every need."
ROSHO – Your manufacturer of smart turn assistance systems
With many years of experience in assistance and safety systems as well as multimedia solutions for commercial vehicles, ROSHO Automotive Solutions is considered one of the leading specialists for turn-off assistance systems in Germany. ROSHO offers camera, video and multimedia solutions that are perfectly matched to the various application scenarios in the vehicle. We cover all leading manufacturers with their common vehicle types – and also make individual special solutions available. We make it easy for you to equip your vehicles with powerful, innovative camera and assistance technology. To protect health and property, for the benefit of you and our customers, to increase road safety. You have the challenge. We have the solution.
Request a quote now!
(IMPORTANT: Our offer is ONLY for business customers).
How can we assist you?
Would you like to equip HGVs, buses or other commercial vehicles with a turn-off assistant? ROSHO offers you an uncomplicated solution. Feel free to ask us your questions!