Turn assistant for more safety.
The turn assistant consists of a special 180° wide-angle camera, a detection box, a vehicle monitor for the visual warnings and a small loudspeaker for the acoustic warnings.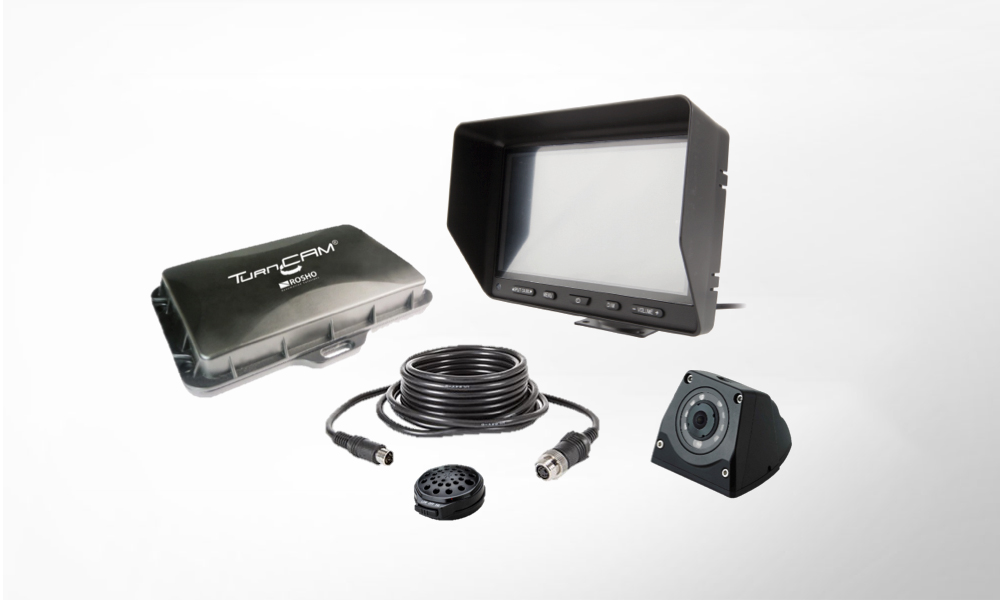 Article no.: SCM-1-001-80
Consisting of 7″ monitor (3 KAM), intelligent 180° camera, warning speaker and detection box for visual and acoustic warning of the driver.